School Counselor
School Counselor at B.F. Day Elementary
Announcements
Food Bags For Families
I am the school counselor at B.F. Day. I want to share a resource for families who may need weekly food assistance. We partner with Wallingford's Family Works Food Bank to provide weekly, non-perishable food bags. Students will receive a bag each Friday afternoon. If you are interested in this form of assistance, please reach out to myself or Ms. Sonja and I will connect with you to follow up! ~John Taylor, School Counselor
---
Thank you, Family School!
A special thank you for all your generosity with holiday gift cards and presents. We received over 70 presents and almost $700! The generosity from the B.F. Day Community is truly appreciated. This is a clear example of our family school supporting each other and we are so grateful.
~ Together, we are the Family School
---
Career Fair
In creating a comprehensive school counselor program, my goal is to support students' social/emotional well-being, their academic skills and their career aspirations. This school year we are putting together the first ever career fair for our fifth graders.
The career fair will take place on February 28 and March 2. Each day, we will have four guest speakers sharing about their career. In total among the two days, we will have eight guest speakers. This will be an opportunity for various members of the community to visit our students and share about their careers. During the 25-35 minute discussion, our presenters will share what led them to their careers, the role their education played in their journey, moments of perseverance and general components of their job.
Lastly, we will have a high school student at SPS who is/has participated in our Seattle Promise program where graduates of SPS can attend community college for two years for free. We want to provide an opportunity for our students to see and experience a diverse range of professions and presenters.
We're looking for career fair presenters! The bolded positions the open positions for career day on 2/28 and 3/2. We're looking for diverse demographic representation. If you or someone you know would be willing to come and present to our fifth graders for 25-35 minutes, please reach out to me via email at Jrtaylor@seattleschools.org.
---
Counseling Intern Joins the Team this Winter
Our school counselor, Mr. Taylor, will provide mentorship for a counseling intern this winter. Welcome, Ms. Shelly Frappier, to the B.F. Day family. She'll be working with Mr. Taylor from January – March, providing social-emotional support for our students. Below is a brief introduction:
My name is Shelly Frappier, and I am very excited that I will get to join you all this winter. I originally grew up in Flint MI, moved to San Francisco, and then up to Seattle where I have been for the last 12 years. I love theater, dance, and thrifting in my spare time. I have worked with kids and adults in schools and homes for 17 years now as a behavior technician, teacher, and most recently transition counselor. I am completing a master's program through Seattle University and am so blessed to spend my practicum at B.F. Day learning from Mr. Taylor and the rest of your wonderful team. Thank you so much!
---
Campus Jobs for Fourth and Fifth Graders
This school year Ms. Papineau and I are leading school-wide leadership opportunities for our 4th and 5th graders. The opportunities will come in the form of school-wide jobs. In order to be chosen for specific jobs around campus, students will be asked to fill out a official Sun Dragon Leadership application. The jobs include Morning Greeters, Morning News Crew, Bus Crew, Lost and Found Leaders, Café Crew, Art Assistants, Library Leaders and Recess Leaders. All jobs are sponsored and supervised by a B.F. Day staff member. Watch for more updates soon! We can't wait to see our young leaders in action!
---
Life Skills Classes with Mr. Taylor
At B. F. Day elementary we believe that social emotional learning skills are at the heart of academic growth, thriving relationships, intentional decision making, and well-being.
This priority can be seen in the opportunity I have to teach students weekly social emotional lessons in my "life skills" class. It has been proven that teaching students these "soft skills" (empathy, problem solving, coping strategies, growth mindset etc.) build the foundation for current and future success.
In years past I visited each classroom every week to teach social emotional lessons, this year I will have my own "space" to teach our kids skills to help them cope with this ever-changing world. Like when students visit the P.E. or Art, students will receive instruction to support the development of their social and emotional skills.
I will predominately be using Committee for Children's Second Step social-emotional curriculum. Second Step is an evidenced based curriculum that has shown to support students intrapersonal and interpersonal skills, as well as increasing academic performance! I look forward to supporting students and families this school year. In addition to doing whole class instruction I will continue to have small group sessions for our kids.
Breathing Strategies to try with your kids at home
With your child, stick out your right hand holding all five fingers out. Now pretend your fingers are tops of a roller coaster and the bottom of your fingers are the bottom. Using your other hand trace each finger; take a slow inhale going up the rollercoaster then a deep breath going down the roller coaster for each finger. You should have at least five "roller coaster breaths". During my lessons with the kids we will usually finish with this strategy, so they may be able to help teach you!
Another strategy is using a breathing buddy. Lay on your back, put a favorite stuffed animal on your tummy, and watch that animal slowly move up and down as you inhale and exhale. Do this together — it's playful and helpful for the whole family. From Sesame Street: Elmo Learns to belly breath.
---
Growth Mindset
A growth mindset is the belief that individuals who believe their talents and skills can be developed through hard work, learning from mistakes, and not giving up. This is counter to a fixed mindset, which tells us that our skills and abilities are fixed and innate. When I visit classrooms, the focus will be on the importance of continuing to try hard things (even if we don't want to) and understanding that every time we display a growth mindset our brain "stretches" that much more.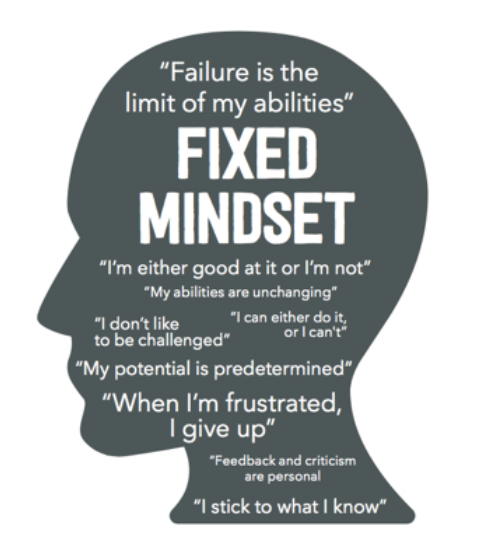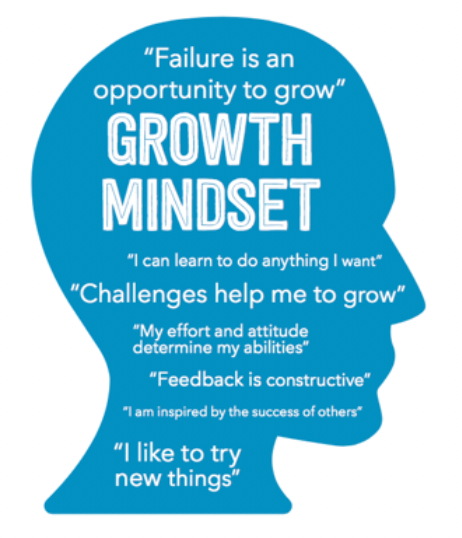 John Taylor, MA Ed., School Counselor
School Counselor
"The elementary school years set the foundation for developing the knowledge, attitudes and skills necessary for children to become healthy, competent and confident learners. Elementary school counselors have an impact on these years by implementing a comprehensive school counseling program and collaborating with school staff, parents and the community to create a safe and respectful learning environment." (American School Counseling Association, 2017)
Please note* I provide brief solution focused therapy I do not provide long-term therapy.
Counseling Program Goals
Empower students to be the best version of themselves, both academically and emotionally.
To provide social and emotional support by supporting students and teachers in the explicit teaching of life skills through one on one counseling, group counseling, and classroom guidance lessons.
Basic Services
Classroom Guidance Lessons to every classroom every week
Small Group Counseling: to expand, enrich, and reinforce specific skills in areas such as social skills, emotion management, divorce support, anxiety, problem solving.
Individual Counseling: to address specific needs of individuals who may need additional support.
Supporting students and families who are in crisis
Additional Services
Academic Problem Solving
Connecting Families to Community and Mental Health Resources
Collaborating with Teachers
Collaborating with Families
Assisting with School Transitions
School-wide Anti-Bullying Efforts
Assisting with implementation of the BF Day Way.
Resources/Curriculum
We utilize resources and curriculum from a variety of sources including:
Second Step Social-Emotional Curriculum
RULER (mood meter)
Sound Discipline: Positive Discipline
How to Access Services
Anyone can access or request services for a student if concerns arise. Those who typically refer students to the counselor are:
Families
Teachers
Administrators
Specialists
Students (self-refer)
How? Simply call 206-252-6016 or email Jrtaylor@seattleschools.org your concern.
Online & Community Resources
Puget Sound Adlerian Society Parenting Calendar
A great online resource for parenting classes, support groups, and parent education events in the local area.
Sound Discipline
Helps families and schools build respectful relationships with children using Positive Discipline approaches.
SENG: Supporting Emotional Needs of the Gifted
A resource to help families of academically advanced students meet emotional needs and challenges.
Books that Heal
A bibliotherapy blog with children's books on various topics to help address emotions, development, and life's changes and challenges.
Parents Helping Parents
A nonprofit parent-directed family resource that provides guidance, support, and services to children with special needs and their families.