Library
About our B.F. Day Library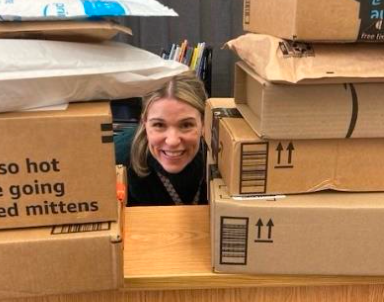 Thank you to our treasured B.F. Day Librarian Mrs. P for all her incredible work for our students and families! She works countless hours in the library and has done an amazing job transforming the space. Thank you again, Mrs. P., for sharing your love of literature and being our school librarian!
The purpose of the B.F. Day library program is to cultivate a love of reading and learning; whether for pleasure or knowledge, and to provide our students with the skills and strategies needed to become self-reliant and critical users of information.
---
Announcements
A huge thank you for all the love during Teacher Appreciation Week! I feel so lucky to work in such a supportive community- of both me in my work, and our students in all aspects of their learning. Together, we create magic for our kids.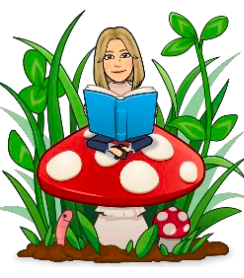 Thank you for all the generous donations toward our Book Wishlists! 
A huge thank you to all who have donated. The books are stunning! It's hard to unpack these boxes without taking a seat and reading! How lucky are we?!
Teacher/Parent Book Club Meets Again!
This month we are reading Every Summer After by Carley Fortune.
We'll meet June 8 at 7 p.m. at Retreat again (6900 East Greenlake Way N.) . This month we're reading "Every Summer After"
Please join us!
---
Library News
B.F. Day Readers…. Reading Through June!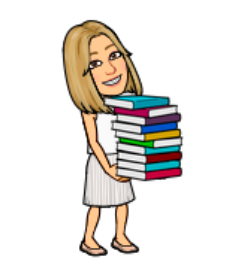 Important Library Dates
Friday, June 16 – Last Day to Check out Books
Friday, June 23 – All Library Books Due
Another round of overdue notices will be sent out soon! Remember, don't panic, just round up those books! If you can't locate a book here are ways to remedy the situation:
Pay for a replacement of the book in SchoolPay on the Source.
Buy a replacement of the book and send it into the library with a note attached with your child's name and that it is intended as a replacement.
Bring in another book of equal value and/or interest to contribute to the library.
Email Mrs.P. about the situation, particularly if it involves fines from years ago. These books may have been officially discarded from the library anyway.
End of Year Wish List
The library has thrived from your wish list donations this year. Thank you for each and every contribution to our collection! Our final wish list of the year is built from top student nonfiction requests. The curiosities and interests of the B.F. Day Readers know no end!
"Mrs. P., do we have any books on….."
philosophy?
fairies?
chickens?
other languages?
drawing?
Minecraft, Minecraft, Minecraft?!
Access June's List on the Amazon Wishlist site.
---
B.F. Day Readers!
How can you tell if it's a B.F. Day book? Here's a few hints:
B.F. Day barcode
B.F. Day stamp
FYI Seattle Public Library has their own stamp/barcode system which includes a magnetic sensor attached to the inside back cover.
---
Wa State Children's Choice Book Award Nominations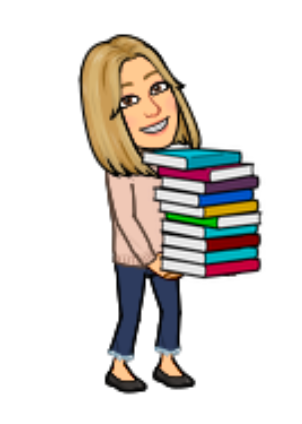 Students in grades K-3 enjoyed titles off the Washington State Children's Choice Book Award nomination list.
Here's a few we've read so far if you'd like to ask your student their opinion. To see the full nominee list, view the Washington Library Association (WLA) website.
4th and 5th Graders will get the opportunity to read and vote on books nominated for the Washington's Sasquatch Award. The full list can be seen on the WLA website.
The Towner Award will be voted on by 2nd – 5th graders. This is an award recognizing Washington State's favorite nonfiction title. View the book list on the WLA website.
---
B.F. Day Caldecott Winners
The winner of our first-ever B.F. Day Caldecott ("The Sunny") goes to…. Knight Owl!
We LOVED this book!
The Caldecott committee actually awarded this book a Caldecott Honor, so it will now be published with a silver medal!
The actual Caldecott winner this year is B.F. Day's runner-up…Hot Dog. We all agree the illustrations are amazing…we certainly felt as hot as the dog!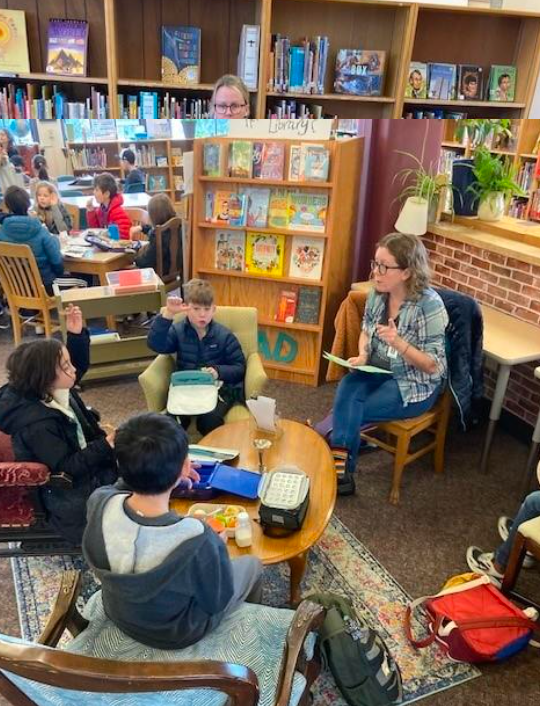 ---
Reading with Mrs. P.
How do I help my child with phonemic awareness?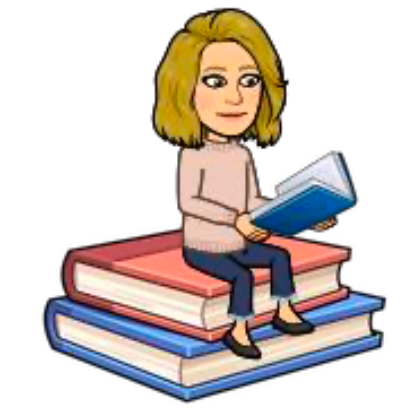 What is phonemic awareness? This is the ability to manipulate individual sounds. In essence, it's knowing the word "dog" is made up of the individual sounds /d/ /o/ /g/. Phonemic awareness and letter-sound knowledge are the two biggest indicators of how well a child will learn to read in the first two years of school. If students learn to play with sound, and then learn that letters go with those sounds, they have a better foundation in learning to read!
Building phonemic awareness is all about playing with sound.
Practice by….

Saying the sounds in a simple word (/m/ /a/ /t/ for "mat," /sh/ /o/ /p/ for "shop,") and ask kids to put the sounds together to tell you the word.
Do the opposite! Say a word, and have kids tell you the individual sounds in the word. Cash = /c/ /a/ /sh/.

If kids struggle to do this out loud, you can use cars, figurines, coins, etc. to represent each sound.

Have them move an object while saying each sound.
Alternatively, kids can tap each sound by tapping a part of their arm or patting on their lap.
Having fun with sounds leads helps kids learn to read! ~ Mrs. Papineau
---
Seattle Public Library Resources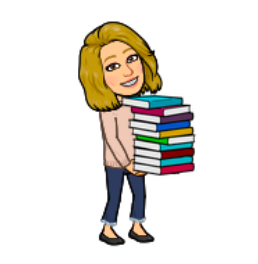 The Seattle Public Library offers some AMAZING resources for students. The ability to check out audio and e-books can be a special treat. The Libby App can be downloaded onto your phone, iPad, home computer as an e-reader.
Here's how to set it up your SPL account…visit the Seattle Public Library website at SPL.org and select on "my account."
Your library link number is 990000 (four zeroes) followed by your student's 7-digit ID number to create a 13-digit number. The PIN is the month and date of your child's birthday, 2 digits for the month and 2 digits for the day. So, a birthday of November 7 would be a PIN of 1107. From there you have access to the library collection and an array of resources including these below. I haven't yet investigated Tutor.com, but it appears Seattle Public School students have access to Free Tutoring through this site! If anyone wants to give it a try and report back, go for it!
SPL Resources
---
B.F. Day Library Recaps
---
How to Place a Book on Hold
SPS Video & Flyer instructions for placing a book hold
Chinese, Spanish, Somali and Vietnamese translations available.
Library Link
You already have your own account! Enjoy free access to carefully curated collections of e-books, animated picture books and non-fiction, as well as movies, graphic novels, research databases and much more.
Library Link is a partnership between The Seattle Public Library and Seattle Public Schools . It gives all K -12 students, teachers and staff access to SPL's vast collection of online resources and books using their SPS student or teacher ID numbers — all SPS students and staff already have accounts created for them., You don't need a SPL library card/account. Learn all about the wonders of Library Link
Reminders
A reminder to handle our books with clean hands, keep books away from pets/babies, keep books away from liquids (including Seattle rain), and return books on time. Books may be checked out for two weeks and may be renewed if students would like more time with them.
Students have a rotating library schedule. Please check with your classroom teacher regarding which day(s) your child has library.
Lost or Damaged Materials
In the event that a library item has been lost or damaged beyond reasonable use, we ask that families Pay for the book or Replace it with a new or gently used copy. Most titles can be found at your favorite local bookstore or online vendor.
We do our best to check the library shelves and talk with the student prior to sending out a notice. Your support in helping your child return their library books so that others may enjoy them next year is essential and most appreciated.
---
Coming Soon! B.F. Day Library on Instagram
Our library Instagram page (@bfdayreaders) will be live soon and will have book reviews and updates about events for our students.
Parent Library Accounts
Yes, parents and guardians can create their own library accounts! Creating your own library account is a great way to support your child's appetite for great books. Just stop by the library. *SPS school libraries do not charge late fees for overdue books.