Student Life

B.F. Day Students Activities
We at B.F. Day feel that participation in student-oriented activities is a vital part of a student's education. A wide range of activities are provided, some of which are included in the list below.
Village Day
Village Day is one of the most-anticipated events of the school year! Check out the Each classroom planned, developed, and staffed its own business or service with the help of the Fremont community, parents and other volunteers. Some of the creative businesses from the past include a library, radio station, pet store, thrift shop, greeting card shop, and a toy store! It was a great event! Activity Coordinator
Students complete Village reflections each year. Here are a few testimonials!
What were your greatest challenges?
"My greatest challenges were keeping up with the customers coming in and that it made my legs sore." and "Putting the money in the right spot."
-Third Grade Students
What were your greatest successes?
"My greatest success was probably calming people down while they were waiting in line." and "My greatest success was having fun!"
-Third Grade Students
---
Student Artwork Project
View and enjoy artwork created by B.F. Day students.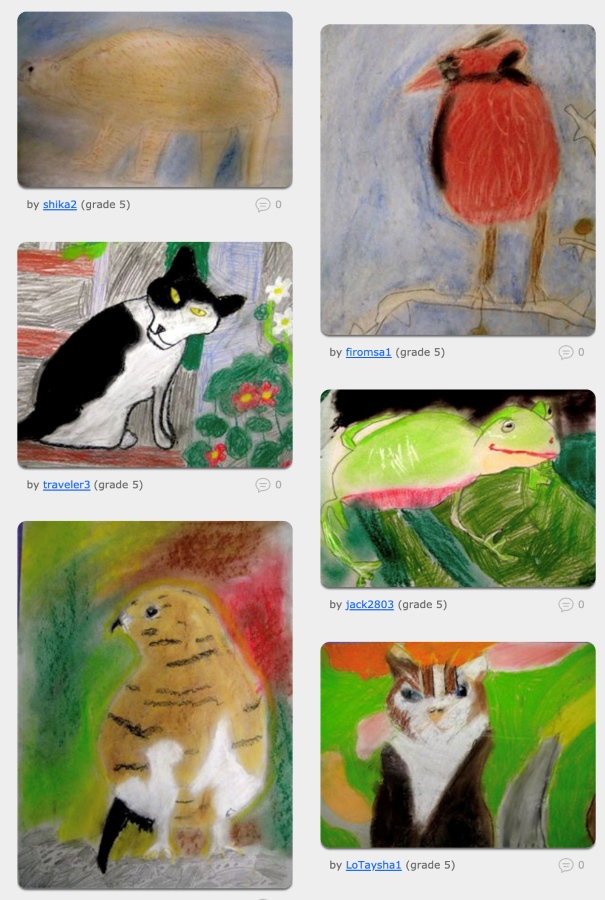 ---
School Rain Garden Workshop
Activity Coordinator – Carrie Bauer (cbauer@seattleschools.org)
Tile Project
Puget Sound Consumers Cooperative awarded B.F. Day PTSA, Fremont Arts Council, and Aruba Tile the "Cooperator Award" at the PCC Annual Meeting on April 14.
This award recognizes cooperative community projects and activities. This was the first time these awards were presented. Leslie Cossitt received the award on the behalf of the PTSA, Steve Roache for Aruba Tile, and Cameron Mason for the Fremont Arts Council.
Three awards were presented, with the other two going to PCC employees. Each award consists of $100 to be given to a charity. $50 will be given to the B.F. Day Foundation and $50 to the Fremont Arts Council.