School Nurse
B.F. Day School Nurse
Our School Nurse
My name is Annette Cologna, and I am your Nurse for B.F. Day. A little about me: I went to University of Washington School of Nursing and graduated in 2000. After graduation, I worked in many states as a hospital nurse in different settings, specializing in caring for the heart and lungs. I have worked at Ballard High and Hamilton International Middle, and B.F. Day Elementary for the past 8 plus years. I am confident I can care for your child's ills, injuries, and health needs. More about me: I am fun, kind, and have a big heart. I live close by in Ballard and love the community I live in. I am happy to be your school nurse again for the year of 2023-24!
---
Messages from School Nurse Annette
Flu Shot & Covid-19 Vaccine Clinic
Where: B.F. Day – Main Hallway (Near Main Office)
When: Friday, November 3 from 3:45 p.m. – 7:00 p.m.

by Seattle Visiting Nurse Association
Kaiser Insurance is NOW accepting Covid Vaccine at this clinic.
Sign up as early as 2 weeks prior to the event. Patients will be able to select a 15-minute window during the duration of the clinic to receive their vaccination(s). Registration Clinic link will be included in the next Daytte. 
Hearing and Vision Screenings Oct 26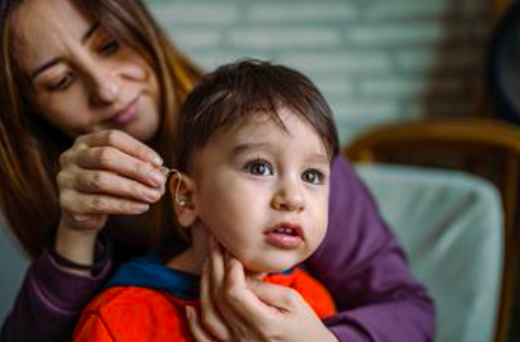 When: Thursday, October 26 during school hours
Who: Kinder, 1, 2, 3, 5 grades Please note that the district does not require fourth grade to be screened. Feel free to email me if you have concerns regarding hearing and/or vision of your fourth grader, or any student. I am happy to screen them. -Nurse Annette alcologna@seattleschools.org
Volunteers Needed for Vision & Hearing Screening Day
Last year was a success with volunteers who helped with the all-day Hearing & Vision Screening Event! Looking for 8 volunteers. 4 for morning shifts and 4 for afternoon shifts. Potential dates Monday October 16 or Thursday October 26. Please let me know if you are interested! Thank You, Nurse Annette alcologna@seattleschools.org
Donations Needed for Nurse's Office
Girls sweats, leggings, and shirts in size medium
Boys sweatpants and shirts sizes 10-12
Snacks: Health bars and apple juice, other kid friendly snacks
---
Parents/ Guardians of students
with medications at school:
Controlled medications, such as ADHD meds, are required to be picked up by an adult. Emergency and other medications will be placed in your student's backpack, if approved by you, on the last day of school. Please contact me to confirm arrangements and schedule a pickup medication time before the end of the school year. Thank you! Please note, we do not hold medications over the summer and require that paperwork and need for medications be updated annually.
School Health and Safety Checklist

Schedule a "well-child" visit

Summer is a great time to schedule a health checkup for your child to ensure healthy growth and development. Your child's healthcare provider can also offer support for behavior, mental health, and wellness.
For help finding coverage, visit Wa Health Plan Finder or call 1-855-923-4633

Immunizations

If your child is missing vaccinations or has an incomplete record, request documentation of the missing immunizations from their health care provider.
Review the Wa Immunization Requirements for School

Medications

If your child will need medication at school, bring the Authorization for Medication at School form to their provider.
Emergency medications must be in the building before the first day of school. Please plan accordingly.

Paperwork

Coordinate with your child's school nurse to update them on your child's condition.
Review and sign your child's Individualized Health Plan(s) annually, if applicable.
---
More Nurse News
School nurses are seeing many different viruses aside from Covid. We continue to ask to keep your child home when they are sick, aside from Covid. Please refer to this helpful guide of when to keep your child at home.
Allergies-Chronic Ongoing It may be helpful for you to have your child evaluated by a healthcare provider if your child has experienced ongoing cold-like or rash symptoms beyond 2 weeks. Summer time is a great time to prepare for the next school year. Please have the provider complete the Medication Authorization forms if medications are to be given at school.
New Diet Prescription Form. This Prescription Form for Meals at School on the district forms page is to be completed by a Parent/Guardian and Health Care Provider for Medical Conditions or Life-Threatening Allergies. This form will then be faxed to the confidential fax: 206-743-3108 for the Nurse Cologna.
---
District Updates
Important Health Information
Immunizations Up to Date?
Washington State Law requires every student to provide proof of immunization compliance to attend school. If you received a letter from Health Services about immunizations your student needs for school, please make sure your student receives the immunization(s) listed in the letter or provide documents to indicate exemptions.
Send the immunization record to the school nurse or have your health care provider fax the record to the nurse.
Life-Threatening Health Conditions
If your student has a life-threatening health condition (Diabetes, Allergies, Seizure disorder, Asthma, etc.), the following items must be provided on or before the first day of school:
Life-Saving Medication
Medication Authorization forms
Treatment Supplies
To ensure your student's health and safety during the school day, Washington State Law requires that your student be excluded from school until these items are received by the school nurse. Please let your school nurse know if you have any barriers to providing these items so they can offer support.
See SPS Policy 3413 for more information regarding the exclusion process.
Annual Student Health Updates
Please report any health issue your child has that could impact safety and learning to the school nurse.
How to complete the Annual Student Health Update form:
You may also contact the nurse directly by phone or email
Medication Form
Ask your health provider to complete the Authorization for Medications Taken at School.
Each medication requires its own form
Your health care provider must sign the form
You must sign the form
This is required for ALL medications.
Medication
All medications must be in their original container and labeled with the student's name. Prescription medication must have a pharmacy label.
Emergency medications must be in the building on or before the first day of school.
Check medication expiration dates! Try to get medications that will last the entire school year.
Flu Shots Help Save Lives!
Schedule a flu shot for your student and family members. Here's how:
Contact a School-Based Health Center (students only)
Seek care from your healthcare provider
Watch for announcements for upcoming flu shot clinics.
Protection from Respiratory Illness
Take actions to help manage the spread of respiratory illnesses, including COVID-19, and keep each other safe.
If you feel sick, stay home
Wash your hands frequently
Keep hands away from your face
If you test positive for COVID-19, notify your school, and isolate at home for five full days.
Register Your Student for a School-Based Health Center
Your student can go to any School-Based Health Center within the district. Please call the clinic to make an appointment.