Weekly Sun Dragons' Dayette
Posted: | Updated:
Summary: Read All About It in the Dayette!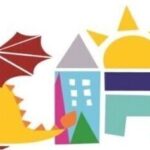 B.F. Day Weekly Newsletter
A Note from Dr. Zisko
September 15, 2023
Hello Families!
Read this weeks's Dayette updates below.
It is full of information, so please read carefully. There is information about picture day and fall enrichment. Enjoy your weekend!
Best,
Natalie
---
Supplies Money
As of September 14, we have collected $8870.75 for back-to-school supplies from 140 families. We are at 59% of our budget goal of $15K ($40/student, 375 students). If you have not already done so, please donate $40 for your child's school supplies this year. Donate on the B.F. Day PTSA website.
---
Student Safety at Pickup
As we know, our school was not built for car traffic. All our drop off and pickup occurs on our playgrounds. Our playground spaces are very busy during the school day! Shortly after 8:00, our preschool classrooms have the first recess of the day. At that time, they lock the Fremont Ave. gates for the duration of the school day. The final recess of the day concludes just before our dismissal bell. On Mondays, Tuesdays, Thursdays, and Fridays our preschoolers have the last recess of the day and will unlock the Fremont Ave gates for parent pickup at the conclusion of their recess. On Wednesdays, our kindergarteners and second graders are at afternoon recess until 1:05. This recess concludes five minutes before our dismissal bell. On Wednesdays, a school staff member will unlock the gates for parent pickup when the kindergarteners and second graders are in line at the conclusion of their recess.
Our number one priority is always student safety. The Fremont Ave and Linden Ave N (steps) gates are locked during the school day. These are the gates with direct street access. There are two other gates kept open for fire exits and coming in/out of the playground.
It takes all of us working together to ensure that our students remain safe. We kindly ask parents to:
1. Wrap up playground drop off by 8:00 a.m. so that our gates can be locked for the school day. If your child arrives late to campus, please ring the buzzer at the north doors and check them in at the front office.
2. Remain outside of the playground gates until 5 minutes before dismissal. On Monday, Tuesday, Thursday, and Friday parents may enter for pickup at 2:20 p.m. On Wednesday, parents may enter for pickup at 1:05 p.m. after our students have lined up at the conclusion of recess.
3. Kindergarten and first grade parents, please wait on the sports courts by the lower playground to pick up your child. Please don't wait in the walkway space near the railings. Our goal is to move all classroom lines to the sports courts before teachers begin the individual checkout process.
---
We're hiring!
Part Time Recess Supervisor at B.F. Day Elementary
We are looking for individuals to supervise lunch and recess on weekdays
Hours:Monday–Friday,10:15–12:40
PayRate:$18.69
If you are interested, please reach out to our principal, Dr. Natalie Zisko. You can email your resume to nlzisko@seattleschools.org OR call (206) 252-6010.
---
Call for volunteers!
While we await to fill our vacant recess supervisor positions, we really appreciate parent volunteers that are able to support with lunch coverage (cafeteria and recess). Our lunch block runs from 10:25 a.m. – 12:30 p.m. Please call Madi in the front office if you're able to help us and volunteer! Thank you!
---
Fall Enrichment
Fall enrichment registration is around the corner: 9/20 @ noon!
The B.F. Day PTSA is excited to announce the fall schedule for after-school enrichment classes onsite at B.F. Day. We have many returning vendors and even a couple of new ones! The Fall session will run Friday, 10/6 – Friday, 12/8.
Note: The schedule is tentative. Details will be solidified by 9/20
REGISTRATION INSTRUCTIONS
We strive to make registration as equitable as possible for all families in our community.
Enrichment registration will be available online starting at noon on Wednesday, 9/20 – Monday, 9/25 (5 pm).
A centralized registration link will be posted on the PTSA Website > Enrichment. The link will take you to a form to fill out to register for classes. A separate registration form will need to be filled out for each student/class (e.g. if your student wants to take Drama & Art Club, you would need to fill out the form once for Art Club and again for Drama, or if you have 2 students interested in Karate, you would need to fill out the form for each child).
For details, please read the Enrichment Registration FAQ on the PTSA Website.
Limited PTSA and vendor-provided scholarships are available. To request financial assistance, please email Mr. Taylor and enrichment@bfdayptsa.org when registering and check the financial assistance box on the registration form. Requesting assistance early helps the Enrichment Committee allocate scholarships equitably. If there is significant need, scholarships may be limited to one class per student per session (fall/winter/spring).
We recommend registering as early as possible, as some classes do fill up quickly.
Like what you see? Want even more offerings? Join us! The Enrichment Committee could use extra hands to keep this program afloat. Contact enrichment@bfdayptsa.org for more information.
---
Hello from the B.F. Day PTSA President
Dear B.F. Day Families,
Happy first month of school! My name is Jane Chiu and I am the president of the BF Day PTSA. I am also mommy to Hayden (5th grader) and Evelyn (3rd grader) AND auntie to Ronan (3rd grader) and Kieran (kinder).
You may be wondering what is the B.F. Day PTSA and what do they do? B.F. Day PTSA is an active fund-raising and morale-building coalition composed of B.F. Day parents, legal guardians, students, and staff members. Below are a subset of the things BF Day PTSA are sponsors of:
Organize and support the after-school enrichment program
Fund and support hiring of much needed staff, like counselor and support teachers
Fund and support targeted social support programs for families of our students
Fund and support the Jumpstart program for kindergarten
I am honored to be working alongside my executive board Faye (Vice President), Anthony (Treasurer), and Jeanine (Secretary), and the general B.F. Day PTSA board in supporting the school and the community. On a side note, it takes a village to raise a child and we are constantly looking for volunteers. If you are interested in getting involved, please let me know.
I am available to you via email (president@bfdayptsa.org) and at the general membership meetings to discuss any concerns, feedback, and suggestions. For a schedule of upcoming meetings, please check the BF Day PTSA calendar. I am often at pickup and would really appreciate it if you can tap me on the shoulder to say "hi." I am the mom with the pinkish-purple hair!
Best, Jane
Vacancies on PTSA Executive Board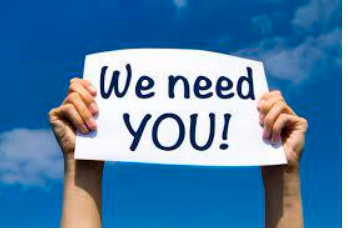 Fundraising
Advocacy
Equity
Building Leadership Team (BLT)
Special Education
Neighborhood Outreach / Parent Education Please consider volunteering! Our PTSA is an amazing organization that supports every student. Contact president@bfdayptsa.org to learn more. Any of our Executive Board positions can be co-chaired, so bring a friend!
---
Picture Day is Coming Up! Sept. 25
Picture day is Monday, September 25. We need parent volunteers to help! If you're able to volunteer, please contact Ms. Sonja at smhaas@seattleschools.org. Remember, all volunteers need to complete the SPS volunteer background check 2 weeks prior to volunteering.
Once cleared, the background check is good for two years. Visit the district Volunteer pages for all of your volunteering questions.
Preorder Student Portraits
Yuen Lui Studio will photograph individual portraits at B.F. Day Elementary on Monday, September 25.
Families can preorder photos on the B.F. Day Photo Ordering page: Enter your email address and select your package; separate orders are required for each student, including siblings.
Print orders will be shipped to the school approximately three weeks after the picture day.
Digital orders will be sent via email from no-reply@imagequix.com in approximately three weeks after the picture day (use no-reply@imagequix.com to search your inbox/spam folders).
---
State Fair Tickets
Free passes are available in the front office for the Washington State Fair while supplies last. The fair runs through September 24.
---
Notes from Mrs. P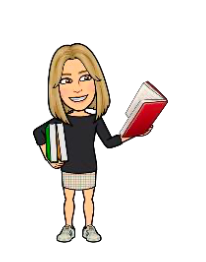 Congratulations Summer Readers! Today we honored our 24 hours of reading participants! Together, we read 1,128 hours! Wowza! Wonderful job B.F. Day Readers!
September Library Wishlist
Each month I will share a new wish list for the B.F. Day Library! Last year, we showed love to our nonfiction section. This year, our lists will focus on books to support content learning in classrooms. I am happy to announce this month's area is our social- emotional learning curriculum, Second Step. The wish list includes books suggested in the curriculum for teachers to use to enhance their instruction. Thanks for loving our library! Check out the Wish List!
Library Days
No more guessing which day is your library day! Here's the schedule for this year:
Tuesdays: Sawyer, Mathan
Wednesdays: Anderson, Steel, Smith, 5th grade
Thursdays: Sidhu, Berlin, Noreng, Strand, Riepe
Fridays: Ms. Elizabeth, Ferrel, Tetrick, Hanna
*books can always be returned before or after school
---
Hello from the Art Studio, From Mrs. Hall!
Art is in full swing at B.F. Day Elementary! We are currently all working on the Community Portrait Project. Each student will complete a portrait that will be hung on display for all to see and celebrate! We have focused on the elements of line, shape and color and have had great discussions on why it is important to not sweat the small stuff in art and to make those "accidents" into something beautiful. They are coming along incredibly well!
Friday September 15 kicks off Hispanic Heritage month. We will be exploring the works of Joan Miro, Basquiat, Lourdes Villagomez, Amelia Palaez, Kahlo, Rivera, and Lorna Simpson to name a few! This celebration will go on through the end of October in the art room. Be on the lookout for student artist's work that will be coming home!
Reminder that I am looking for magazines, cardboard, and if you ever come across or have access to bulk art supplies, a slab roller for clay OR a printing press, we are happy to house and use them in the art room.
---
From Nurse Annette
Hello Parents,
Covid is still around and present.
Please keep your child home if they are sick and test for Covid. Isolate for 5 days from the first day of symptom started. They can return on day 6 if symptoms have significantly improved (no cough or runny nose) and it has been 24 hours post a fever (101.4) without medications to reduce it. They are to wear a mask at school from day 6- 10. For siblings attending school and test negative, they can return to school provided they wear a mask for 10 days from Covid exposure. If they present symptoms within 10 days, please test them for Covid and notify school nurse.
If you have further questions refer to the Seattle Public Schools District up to date Covid page.
Please notify me by email if your child tests positive for Covid at alcologna@seattleschools.org 206 252-6017 ~ Nurse Annette
Covid Updates
❖ Covid Dashboard no longer exists.
❖ New Covid tests have been ordered to hand out to you to test at home.
Donations Needed for Nurse's Office
Girls sweats or leggings and shirts, sizes 5t-medium. Boys sweatpants/shirts sizes 10-12 (only). Thank You.
---
Year at a Glance Mark your Calendars!
Trimesters
Trimester 1: September 6 – December 4
Trimester 2: December 5 – March 20
Trimester 3: March 21 – June 21
School Spirit Days
October 6: Pajama Day
February 7: Dress like a career you want! Or, college swag day
May 10: Dress like a B.F. Day teacher or staff member
Chat with the Principal Night (Teams)
September 28: Fall Chat with the Principal from 6 – 7 p.m.
April 30: Spring Chat with the Principal from 6 – 7 p.m.
In Person Family Events
October 5: Curriculum Night from 5:30 p.m. – 7 p.m.
November 18 – 22: Elementary Conferences
April 4: Science Fair from 5 – 7 p.m.
May 16: Art Fest
May 30: Take Your Family to School Night from 5:30 – 7 p.m.
June 13: Field Day
June 18: Village Day
Safety Drills
September 26: Fire Drill 8:45 a.m.
October 30: Earthquake Drill at 8:45 a.m.
November 28: Shelter in Place at 12:40 p.m.
December 12: Lockdown Drill at 8 a.m.
January 9: Shelter in Place; time unannounced
February 26-29: Fire Drill; time and date unannounced
March 7: Reverse Evacuation (first recess)
April 23: Lockdown Drill; time announced.
May 1-2: Fire Drill; time and date unannounced
June 17-20: Earthquake Drill; time and date unannounced
Picture Days
September 25: Fall Picture Day
October 27: Fall Re-Take Picture Day
April 2: Spring Picture Day
Dragon Dens
October 20
November 17
December 8
January 19
February 16
March 15
April 19
May 17
Appreciation Days
September 8: Physical Therapist Appreciation Day
October 2: Custodian Appreciation Day
October 27: Occupational Therapist Appreciation
November 6-10: National School Psychologist
December 2: National Special Education Day
February 5-9: National School Counseling Week & Career Week
April 3: Instructional Assistant Appreciation Day
April 4: National School Library Day
April 24: Administrative Assistant Appreciation Day
May 3: National School Lunch Hero Day
May 6-10: Teacher Appreciation Week
May 7: National Teacher Appreciation Day
May 8: School Nurse Appreciation Day
May 18: National Speech-Language Pathologist Appreciation Day
Fifth Grade Promotion
June 18 at 6 p.m. in the gym.
---
Previous Dayette Issues
---
The Sun Dragons' Dayette is emailed to subscribed families with important school events, updates and helpful information for families.
131 Years of Excellence in Education
The Family School
Main Office: 206-252-6010
Fax: 206-252-6011
Attendance: bfday.attendance@seattleschools.org