First Day Packet Forms Due Sept 30
Posted: | Updated:
Summary: B.F. Day First Day Packet Information. Due September 30, 2023.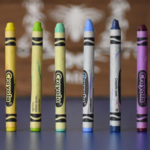 Welcome B.F. Day Families!
First Day Packets: Please Complete
Please complete your child's first day paperwork. Below is the link to the flyers and forms that should be downloaded (translations available) and printed by families for the required Start of School Forms for the 2023-24 school year.
Please complete and return the forms as soon as possible but by September 30. It's imperative for student safety that our students' documents are updated for start of school.
Necessary Forms to Complete and Return
Pre-K8 FERPA – Sign and return (link below). If not returned automatic Opt-In on Oct 1
Student Data Verification Form – Be sure we have your most up-to-date information. The online form included Emergency Contacts, Release Info, and Student Health updates. Complete via The Source until Sept 30.
Packets and paper copies are available for families to pick up in the office.
---

Student Data Verification Form Information
The Student Data Verification Form is available for parents or guardians to confirm and update online through The Source by September 30.
Families are strongly encouraged to take this opportunity to make any updates to your student's information here. An important factor to consider when signing on, is the parent's email must match what is listed in PowerSchool.
If you're having difficulty logging into the Source, check which email you are logging in with.
If you are uncertain which email is in the system, you can call the office and we can look it up. The window to make these changes online ends on September 30, 2023.
If you have any questions, please email Sonja Haas; smhaas@seattleschools.org.
---
District Forms and Information
Back to School 2023-24
First Day of School
1st – 12th grade students Wednesday, Sept. 6
Preschool and kindergarten students Monday, Sept. 11
View all 2023-24 school year dates.
View all start and end times for SPS schools.
Back to School Checklist
Please click the following sections below for general back-to-school information provided by the district. Additionally, please check with your student's school for specific information.