Sun Dragons' Dayette June – Dec 2022
Posted: | Updated:
Summary: Upcoming School events and updates from the Principal and Office.
Sun Dragons' Dayette!
December 16, 2022
Hello Families!
Here is this week's Dayette!
Reminder: North Seattle Little League Registration is now open. Sign Up today on the North Central Website.
Wishing you a very happy and healthy winter break. See you in 2023!
Cheers,
Natalie
---
Happy New Year!
We wish you a happy and healthy winter break! We hope that all our students will enjoy lots of quality time with people that they love. As a reminder, the front office will be closed over winter break. See you in 2023!
Welcome back, Ms. Jill!
Introducing our new grades 3-5 support teacher!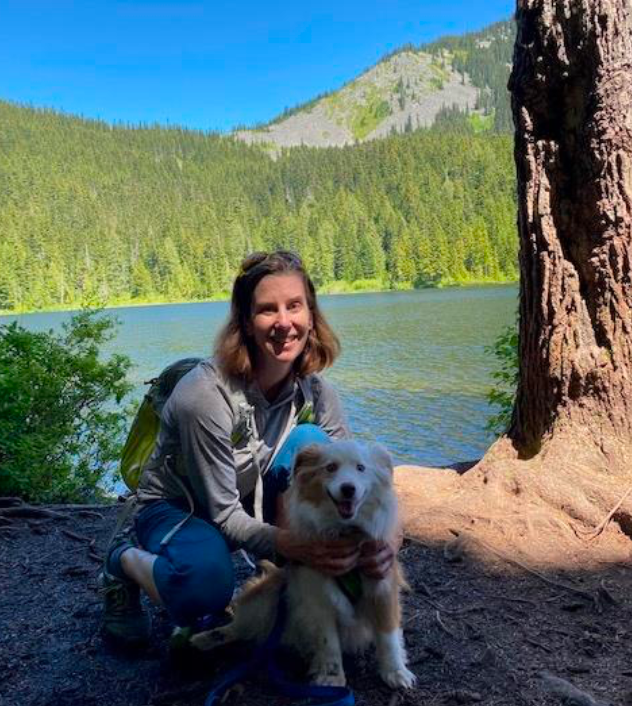 Ms. Jill be on campus Tuesday, Wednesday, and Thursday to provide small group instructional support for third – fifth grade students. Her classroom is located on the third floor right at the top of the stairwell. We're excited to welcome her back to our B.F. Day family.
Below is a brief introduction:
Hello B.F. Day Community! My name is Jill Schnaiberg, and this is my seventh year working in the Seattle Public Schools. I've worked primarily in special education, most recently as part of the resource team at B.F. Day. I am happy to be back at B.F. Day as an intervention teacher and am excited to support students in reading and math. When I'm not working, I enjoy reading, hiking, cross country skiing, and making and eating sweets! I share my home with two teenagers (who are also SPS students), my husband, two cats, and a dog.
---
Winter Wonderland!
Thank you to our awesome parent volunteers for helping us celebrate our students at our Winter Wonderland party today! Check out pictures from our Winter Wonderland party in an upcoming Dayette! We'll also be displaying them in our hallways in the new year.
---
January & February Reminders
Dec 19 – Jan 2, No School: Winter Break
Jan 3, Return to school after Winter Break
Jan 9 – 20, Kindergarten reading & math MAP assessment window
Jan 10, 26 & Feb 2, Family Tours for Incoming Kindergarteners
Jan 16, No School Martin Luther King Jr. Day
Jan 19, 1 – 2 p.m. Dragon Dens
Jan 27, School Spirit Day: Decades Day
Feb 6-10, National School Counseling Week
Feb 9, 1 – 2 p.m. Dragon Dens
Feb 10, School Spirit Day: Share the Love Day
Feb 16, 5:30 – 7 p.m. Science Fair
Feb 20 – 24, No School Mid-Winter Break
---
Little League Sign Ups
Baseball, softball, and tee-ball registration now open with North Central Little League! Come out and play with us!
Registration is open for baseball, softball, and Tee-ball with North Central Little League (NCLL)!
NCLL serves kids ages 5-16 and all levels of experience, who want to play ball. Playing ball is a great way to make friends, build resilience, get outside, and have a lot of fun doing it.
Scholarships are available.
Register early—space does fill up.
Teams are formed in February; practices start in March.
Player development opportunities for baseball and softball for those new to and experienced with the game. Join NCLL's coalition of the willing!
NCLL is also recruiting volunteers to be coaches, managers, and umpires. We offer training and a supportive community with a shared goal of creating a great space for kids to play ball. We're an all-volunteer org and welcome rookies and veterans alike to the NCLL team. For players, parents, coaches, and umpires, nothing matches the joy of hearing young voices cheer on their teammates. Learn more, register your player, and sign up to volunteer at ncllball.com. Let's play ball!
---
Family Connectors University
Family Connectors University is now enrolling for the fall term! All SPS families are invited to join North Seattle College's Family Connectors University (FCU), a family- focused online course designed to help parents and caregivers support their child's learning and growth.
FCU topics can include:
Helping your child with learning
Social Emotional Learning ideas for home
Becoming a supportive partner at your school
Helping your child with 'big emotions'
Supporting your child with reading and math
• Talking to kids about race, racism, and antiracist actions
Take this course in real-time or attend offline at a time that works for you. The class takes place online via Zoom for 10 weeks beginning Tuesday, Jan. 17, 2023, from 6-7 p.m. Parents can participate synchronously or asynchronously, as sessions will be recorded.
The course is facilitated by NSC Parent Education Instructor Lea Evans, SPS Family Partnerships Coordinator Asosa Sailiai, and special guest speakers.
View the Family Connectors University video to learn more. Course details are available on the North Seattle Cooperative Preschool site.
The cost for the 2-unit class is $39.42 and some scholarships are available.
Email Family Partnerships Coordinator Asosa Sailiai amsailiai@seattleschools.org to enroll or find out more information.
---
From Nurse Annette
Feel free to come into the main office to get rapid antigen test kits for over the break. We have an ample supply of them. You may also order free ones through the government as well.
Have a wonderful & healthy holiday!
---
News From the Library!
As this year comes to a close, I didn't want to miss the opportunity to express my sincere thanks to the B.F. Day community for your unwavering support of the library!
B.F. Day students are sincere lovers of reading, and a huge part of this is their access to materials they connect with. Don't forget to savor these few weeks of downtime with a good book and some snuggles!
Reading together creates memories!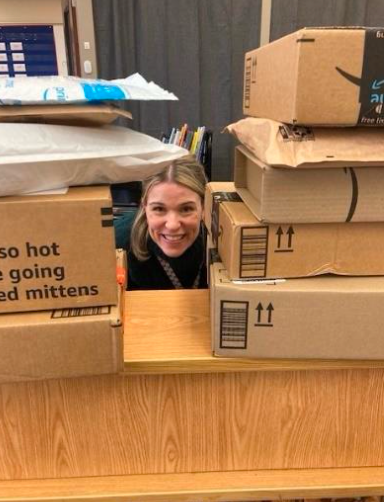 ---
The Sun Dragons' Dayette is emailed to subscribed families with important school events, updates and helpful information for families.
B.F. Day Elementary | 130 Years of Excellence in Education | The Family School
Main Office: 206-252-6010 Fax: 206-252-6011
Attendance: bfday.attendance@seattleschools.org
---
Previous Editions of the Sun Dragons' Dayette