Read All About It in the Sun Dragons' Dayette!
Posted: | Updated:
Summary: Read all about it!
Current Sun Dragons' Dayette!
January 27, 2023
Here is this week's edition of the Dayette.  We hope you find this information useful!
Last Call for Lost and Found!
Has your child has ever worn a jacket, gloves, or hat to school? Does your child have a plastic water bottle that you're now realizing you haven't seen in a while? Do you pack your child lunches or snacks in cool lunch boxes or plastic Tupperware? If you answered, "Yes!" to any of these questions, please take a minute when you drop off or pick up your students to check out our stash. Our coat rack is overflowing, and we have full boxes of other accessory items that we would love to return to their rightful owners! Our 4th and 5th graders are going to apply for new school jobs next week and we would love for our next lost and found crew members to start off with a clean slate, so we plan to donate unclaimed items at the beginning of February. Thank you!
Playground Gates
Please note that the playground gates are locked between 8:05 and 8:10 daily. This includes the gate leading to the steps to Fremont Ave N. We do this to secure the area for the pre-school program that uses the play ground at 8:15. We apologize for any inconvenience!
From the Library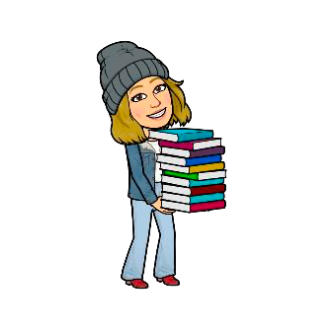 Greetings B.F. Day Readers! A huge thank you to everyone who fulfilled this month's nonfiction wish list! We've been enjoying some truly beautiful new books.
There are over 40 4th and 5th graders participating in this year's Global Reading Challenge! We will be meeting every Tuesday at lunch to discuss the 8 books until B.F. Day's final competition on February 14.
We are in need of some extra adults to help quiz teams for practice. Please check out the Signup Genius information and see if there's a day you can stop by! Don't worry, questions will be provided for you.
Supporting Dyslexic Learner Event Jan 30
Implementing the Science of Reading: Supporting Dyslexic Learners in the General Education classroom
You've identified that your student has dyslexia or a suspected learning disability, but now what? How can you help your student to thrive in an environment built for typical learners? Join us to hear how your student can be supported in the general education classroom. Our presenter, Staci Bain, Ed.D. will discuss approaches to learning, suggest accommodations, and explore helpful tools that will provide support for dyslexic students so they can be successful in any educational setting. This presentation is intended for parents and caregivers, but all are welcome! Register at Eventbrite for this event on Jan 30 at 7 p.m.
Notes from the Music Room
I am pleased to announce that we have a second visiting artist beginning a residency at BF Day in February! Ken Nsimbi is returning to BF Day for the second year in a row to work with our 5th grade musicians. Last year, he introduced us to the spirit of "ubuntu" (togetherness) and we are looking forward to making more music together with him in the coming month. ~ Musically yours, Miss Bethany
Artist in Residence Ken Nsimbi
Born and raised in Nairobi, Ken's experience as a first-generation immigrant is his driving force to advocating for populations whose voices have been muted by society. He is committed to promoting equality for all and the fair redistribution of power and status to marginalized populations.
Drums have been an intrinsic part of Ken's life for decades and for countless generations before him, an ancient instrument used to celebrate all the aspects of life. Teaching African drumming is his way of inciting passion, inspiration, self-expression and healing in drummers on just about every continent on the planet. He is a member and one of the founders of International Praise Band, an international group that blends elements of Latin and African rhythm, soul, gospel and contemporary Worship music.
In Solidarity! Ken Nsimbi
Enroll at Seattle Public Schools for 2023-24
Will your child be 5 by August 31? Is your family new to Seattle? Then it's time to enroll for school!
By registering early, students gain access to important resources and the opportunity to apply for schools other than their assigned attendance school during Open Enrollment Feb. 1 – 28.
Registration opened January 3 New Student Registration begins Jan. 3 for the 2023-24 school year. All registration is completed online.
Register New Students
Items you will need to register new students
Parent or guardian photo ID
Child's passport or birth certificate
Two (2) proofs of home address dated within past eight (8) weeks
Child's immunization (shots) record
Open Enrollment and School Choice
By registering early, families and students have access to lots of benefits. One benefit is families can participate in Open Enrollment and the School Choice Process. Each student in Seattle Public Schools is assigned to a school based on where that student lives. Students may apply to attend a different school through the School Choice Process. Open Enrollment and School Choice begins on February 1. Read more about Open Enrollment and School Choice.
B.F. Day Is Still Hiring Recess Supervisors
B.F. Day is looking to hire new recess supervisors to join our team for the remainder of the school year. Shifts are M-F, 10:15-12:40 and Pay is $18.69 hourly. If interested, please contact: Principal Jaskot 206-252-6015 scjaskot@seattleschools.org or Dr. M 206-252-6018 jsmorisco@seattleschools.org
Culinary Services Job Fair
Culinary Services is hosting job fair during the Admissions Fair on Saturday, Jan. 28. at the John Stanford Center. Hiring: Secondary managers, Elementary managers, Assistant managers, Lunchroom assistants (cooks, servers/cashiers), Lunchroom substitutes
Benefits include medical, dental, vision; retirement, life and AD&D insurance; long-term disability insurance, medical FSA and DCAP. Applications can be completed on site.
Admissions Fair at JSCEE Sat Jan 28
The SPS Admissions Fair is Saturday, Jan. 28 from 10 a.m. – 2 p.m. at the John Stanford Center.
School and district representatives will be available to meet with families and answer questions about schools, programs, Open Enrollment, and the School Choice process. Families can also register their children for the 2023-24 school year.
Azure Family Concerts: All Behaviors Welcome Feb 4!
Join us for our Sensory-Friendly Programs, an opportunity for adults and families to experience the museum with lowered volume and light levels. Sensory-Friendly Programs welcome anyone who can benefit from a low-sensory museum environment. Learn more.
Join Seattle Chamber Music Society for a FREE, fun, and engaging concert for children and young adults on the autism spectrum or with similar disabilities, and their families or care-givers. As many with autism (or related challenges) do not attend traditional music performances due to stimming, vocalizations or physical movements, Azure concerts offer a welcoming, nonjudgmental space for families to gather and enjoy music together. This event is 'Shush-Proof'! Look forward to an instrument petting zoo after the performance!
Date/Time: Saturday, February 4, 2023, 11:00 a.m. – 12 p.m. Location: SCMS Center for Chamber Music (601 Union Street, Suite 220, Seattle, WA 98101)
Visit the Seattle Chamber Music Society site for more details and to join the waitlist.
---
January & February Reminders
Feb 6-10, National School Counseling Week
Feb 9, 1 – 2 p.m. Dragon Dens
Feb 10, School Spirit Day: Share the Love Day
Feb 20 – 24, No School Mid-Winter Break
March 14 (3.14), Annual Pi Memorization Contest
March 16, Math Night Remote more details to follow
April 6, Science Fair (new date)
---
---
The Sun Dragons' Dayette is emailed to subscribed families with important school events, updates and helpful information for families.
B.F. Day Elementary | 130 Years of Excellence in Education | The Family School
Main Office: 206-252-6010 Fax: 206-252-6011
Attendance: bfday.attendance@seattleschools.org