The Weekly Sun Dragons' Dayette
Posted: | Updated:
Summary: Read all about it!
Current Sun Dragons' Dayette!
Greetings Families,
Here is the Dayette for this week: June 1, 2023. Cheers, Natalie
Yearbooks & Yearbook Cover Contest
B.F. Day Yearbooks
Don't miss out on this special keepsake of students and staff. Order your 2022-23 Yearbook now through June 8, 2023.
Yearbook Cover Coloring Contest Due June 5!
All you need is LOVE
Entries MUST be submitted no later than 10a.m. Monday, June 5 and will be voted on by staff by 3:00p.m.
It's time for this year's Yearbook Cover Contest! This is your chance to get published! We are taking entries for our yearbook cover.
This year's theme is: "All you need is LOVE"
Be Sure To Include
Our school's name: B.F. Day
The school year: 2022-2023
The theme: "All you need is love"
Drawings should be on an 8.5" x 11" piece of paper
Drawings should be "Portrait"
Draw to the very edge of the paper, but keep the important features (like school name, year, theme, and images) towards center of the paper, within about a 1⁄4 of an inch from the edge
Be sure to include your full name, grade and teacher's name on the back, written in pencil
---
Field Day
Thanks to all the family members who have volunteered for Field Day on June 13th! We still have room for anyone else who would like to join us.
The four sessions are
8:00 a.m. to 9:00 a.m. for Preschool and Kinder
9:10 a.m. to 10:10 a.m. for 4th and 5th grade
11:15 a.m. to 12:15 p.m. for 2nd grade
12:45 p.m. to 1:45 p.m. for 1st and 3rd grade
Please email Mr. Delaney if you are free to volunteer and let him know which sessions you'd like to attend: vldelaney@seattleschools.org.
---
Welcome Ashley King, new SPP+ Teacher
Ms. Ashley will be joining our preschool team in the 2023-2024 school year.
Hello, everyone! I'm Ashley King, and I'm absolutely thrilled to be part of the amazing team here at B.F. Day Elementary. As a passionate early childhood special education teacher, I've been immersed in the world of teaching for the past five years. Originally
from the small town of Agua Dulce in sunny south Texas, I made my way up to San Antonio for college and have called it home ever since. But now, I'm embarking on an exciting new chapter as I relocate to the vibrant city of Seattle, where my heart and my partner reside. Teaching is a true passion for me, and it's no wonder considering my incredible mom has been a first-grade teacher for an impressive 36 years. The teaching gene runs strong in my family! As an only child, my family means the world to me, and leaving them behind is undoubtedly bittersweet. The silver lining is that they now have a beautiful place to visit when they come to see me in Seattle.
I'm over the moon to be teaching a preschool class here at B.F. Day Elementary. It's such a magical time in a child's life, and I can't wait to witness their growth and development firsthand. Outside the classroom, you'll often find me expressing my love for movement through dance, finding inner peace through yoga and engaging in spiritual work, or exploring the culinary wonders of the world. In my free time, I enjoy immersing myself in the world of oil painting and seeking out new hiking trails. Seattle is not only known for its stunning nature and thriving arts scene, but it's also the city where my partner resides. I'm excited to be in the same place and continue our journey together. I'm also an avid music explorer and movie connoisseur. Above all, I adore meeting new people and learning about different cultures and perspectives.
I'm truly excited to get to know each and every one of you and embark on this incredible journey together. Let's create an environment at B.F. Day Elementary where our little ones can thrive, learn, and have a blast!
---
PTSA Makes a Difference!
We're in the season of end of year reflections on our students' academic growth this year. Our students are smart, capable children and we love to celebrate their achievements. We'll be sharing some snapshots of end of year successes in our June Dayettes!
One part of the B.F. Day PTSA's contribution to our school is their generous funding of teacher professional development. Last year, the PTSA funded 100% of four of our staff members (three teachers and one Instructional Assistant) to attend training opportunities in the Orton-Gillingham methodology of reading instruction. Often considered the "gold standard" in reading instruction, this method particularly supports students with reading challenges, but also provides an excellent foundation for all students. It is based on current knowledge around the science of reading, delivering explicit instruction with a multi-sensory approach.
Here's a quick snapshot of some of the great gains we're seeing this year because of that training:
First grade students identified with learning disabilities. Data collected on percentage of short vowel words correctly decoded.
Student 1: % Read at start 2.5%, % Read at end 97.5%, Increase: 95%
Student 2: % Read at start 2.5%, % Read at end 80%, Increase: 77.5%
Student 3: % Read at start 0%, % Read at end 92.5%, Increase: 92.5%
Student 4: % Read at start 25%, % Read at end 90%, Increase: 65%
Student 5: %Read at start 37.5%, % Read at end 100%, Increase: 62.5%
There is arguably no greater joy in elementary school than watching a child learn to become a confident reader. Thank you, B.F. Day PTSA, for your ongoing support! You make a difference. We look forward to offering the same training opportunity for more teachers in the future.
---
New Stop Signs Near Campus
The City of Seattle transportation department has informed us that they're installing all way stops and crosswalks at the intersections adjacent to B.F. Day. This is part of a citywide initiative to install all-way stops around all schools to support kids walking and biking to school safely and comfortably.
We expect the signs and crosswalks to go in before the end of June. Look for no parking signs at least three days before construction, which should take only one day to complete.
---
Seattle Ultimate Frisbee
Greetings, Seattle Ultimate Frisbee: This is Sophie Shomaker with Seattle Tempest, Seattle's professional ultimate frisbee team! We compete in the Western Ultimate League (WUL) against seven other teams from around the country during the Spring & Summer. Our home venue is Seattle Memorial Stadium, under the Space Needle!
This year, we have the incredible honor of hosting WUL Championship Weekend right here in Seattle at Memorial Stadium. This is the pinnacle event, and we'd love to see you there! Learn more about the event.
Championship Weekend Details – Memorial Stadium
Saturday, June 3 from 2 p.m. – San Diego Super Bloom vs Utah Wild 6pm- Seattle Tempest vs San Francisco Falcons and Sunday, June 4 from 10 a.m.- TBD 2 p.m.- TBD
---
Lunchtime
Please remind your child that we don't share, trade, or otherwise broker deals with food at lunch time. There's been an uptick in the students attempting to trade food with each other. Students eat what's packed just for them, or the school lunch they've purchased. Thank you!
---
Notes from the Music Room
We have had a fabulous time making music with our visiting artists from Ragamala this week! It was a pleasure to welcome so many parents and family members to our K-3 music classes and give you a rare peek at what we've been learning these past four weeks . If your visit to music class piqued your interest in Indian/Hindustani music (or if you were unable to attend this week but are still curious), there is an instrumental concert this Saturday evening being put on by Ragamala. Tickets and more info are available at the Ragamala Event page.
Many thanks to the PTSA for providing the funding to make this residency possible, and much gratitude to all the families and community members who have donated to the B.F. Day PTSA this year.
Your generosity, hard work, and love for our students really do make a difference. Dhanyavaad (Hindi for thank you).
---
B.F. Day Readers…. Reading Through June!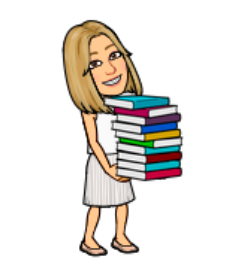 Important Library Dates
Friday, June 16 – Last Day to Check out Books
Friday, June 23 – All Library Books Due
Another round of overdue notices will be sent out soon! Remember, don't panic, just round up those books! If you can't locate a book here are ways to remedy the situation:
Pay for a replacement of the book in SchoolPay on the Source.
Buy a replacement of the book and send it into the library with a note attached with your child's name and that it is intended as a replacement.
Bring in another book of equal value and/or interest to contribute to the library.
Email Mrs.P. about the situation, particularly if it involves fines from years ago. These books may have been officially discarded from the library anyway.
End of Year Wish List
The library has thrived from your wish list donations this year. Thank you for each and every contribution to our collection! Our final wish list of the year is built from top student nonfiction requests. The curiosities and interests of the B.F. Day Readers know no end!
"Mrs. P., do we have any books on….."
philosophy?
fairies?
chickens?
other languages?
drawing?
Minecraft, Minecraft, Minecraft?!
Access June's List on the Amazon Wishlist site.
---
Save the Dates!
June 5: Welcome Back, Mr Taylor!
June 5: Yearbook Cover Coloring Contest due by 10 a.m.
June 5: Awareness Assembly at 8:15 a.m. for Grades 4-5. Please remember to return the permission slip to your child's teacher
June 8: Parent/Teacher Book Club Meeting at Retreat at 7 p.m. "Every Summer After" by Carley Fortune
June 9: MAP and SB testing window closes
June 13: Field Day
June 15: Dragon Dens Celebration Event
June 19: No School Juneteenth
June 23: Village Day from 12:30 – 2 p.m.
June 28: 5th Grade Promotion in the Gym at 6 p.m.
June 30: Last Day of School (1 hr Early Dismissal); Spirit Day: Sunglass Day
More Dates – Incoming Kindergarten & Preschool Families
For Kindergarten, August 12: 10:00 a.m. – 11:30 a.m. kinder play date at B.F. Day
For Kindergarten, August 23 – 25: Jump Start to kindergarten 9:00 a.m. – 12:00 p.m.
For Preschool, August 31: Preschool Popsicle Play Date. From 4:15 – 5:15 p.m. on the B.F. Day playground
For Kindergarten, September 3: 10:00 a.m. – 11:30 a.m. kinder play date at B.F. Day
For Kindergarten, September 11: first day of school for preschool and kindergarten
---
Dates to know for next year…
The 2023-24 School Year Calendar has been approved by SPS and SEA.
September 6: First day of school for 1st – 12th grade students. Sept. 6 is not an early release Wednesday. Early release will occur every Wednesday except for the first week of school.
September 11: First day of school for preschool and kindergarten students October 13 State In-service Day (no school for students)
October 13: State In-service Day (no school for students)
November 10: Veterans Day Observed (no school)
November 20-22: Elementary conference days (no school for elementary and K-8
schools; varies by school)
November 23-24: Thanksgiving and Native American Heritage Day (no school)
December 15: 1-hour early dismissal
December 18-January 1, 2024: Winter break (no school)
January 15: Martin Luther King Jr. Day (no school)
February 19-23: Mid-winter break, including Presidents Day (no school)
April 8-12: Spring break (no school)
May 27: Memorial Day (no school)
June 19: Juneteenth (no school)
June 21: Last day of school (1-hour early dismissal).
January – March 2023
---
The Sun Dragons' Dayette is emailed to subscribed families with important school events, updates and helpful information for families.
B.F. Day Elementary | 130 Years of Excellence in Education | The Family School
Main Office: 206-252-6010 Fax: 206-252-6011
Attendance: bfday.attendance@seattleschools.org